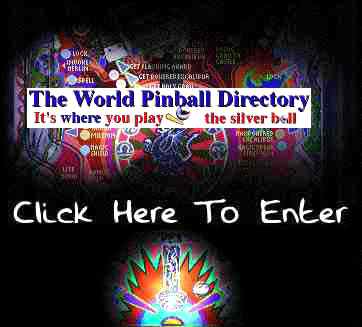 The World Pinball Directory is the ultimate guide for pinball enthusiasts around the globe.
With a directory of places to play worldwide, listings of upcoming pinball tournaments and shows, and information on the absolute latest releases in pinball.
Please set your bookmarks to this page, as the URL of the page you will be taken to is subject to change.
http://www.daveland.com/pinball/